Photo shoot in raw environment
Fotoshooting im Fabrikambiente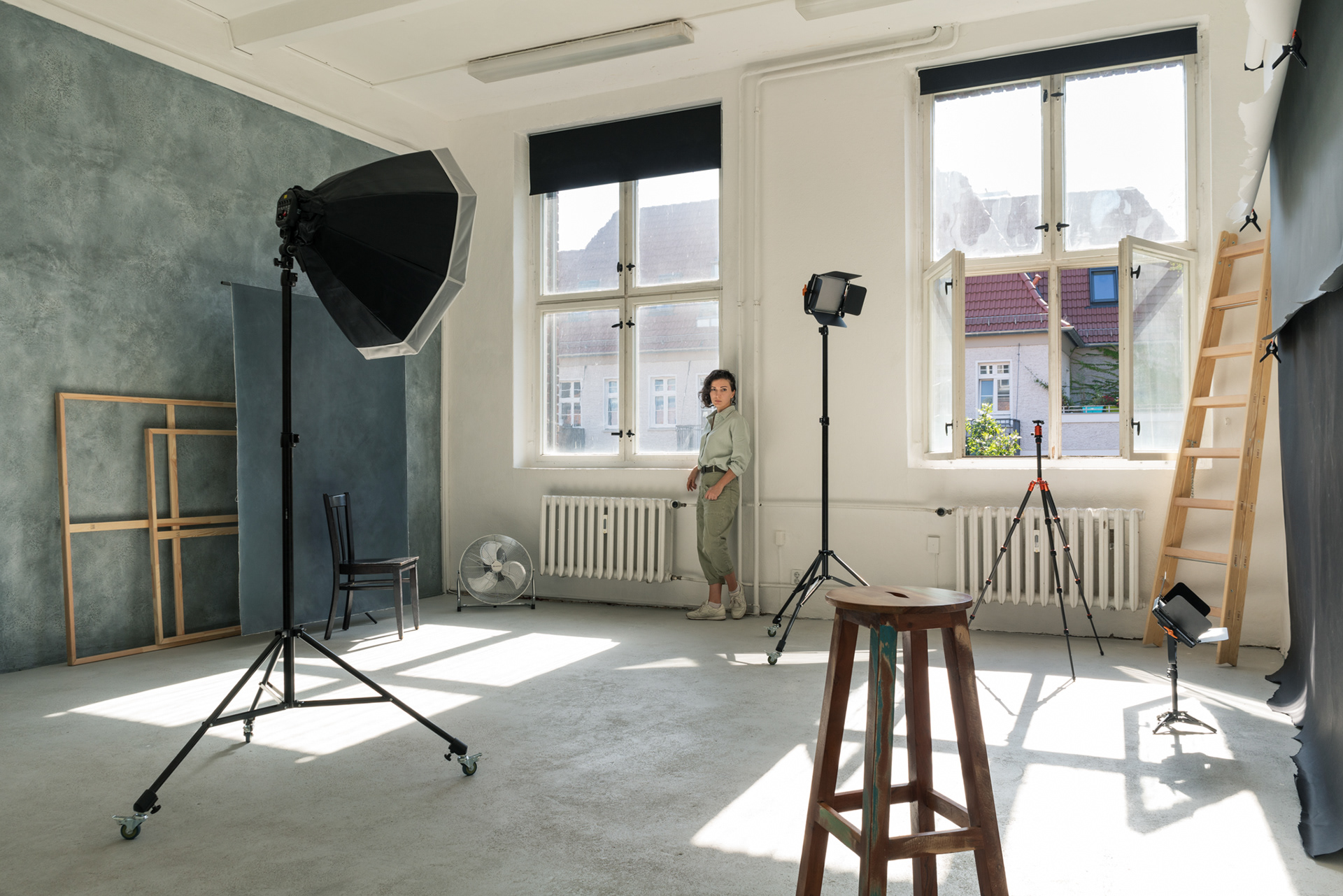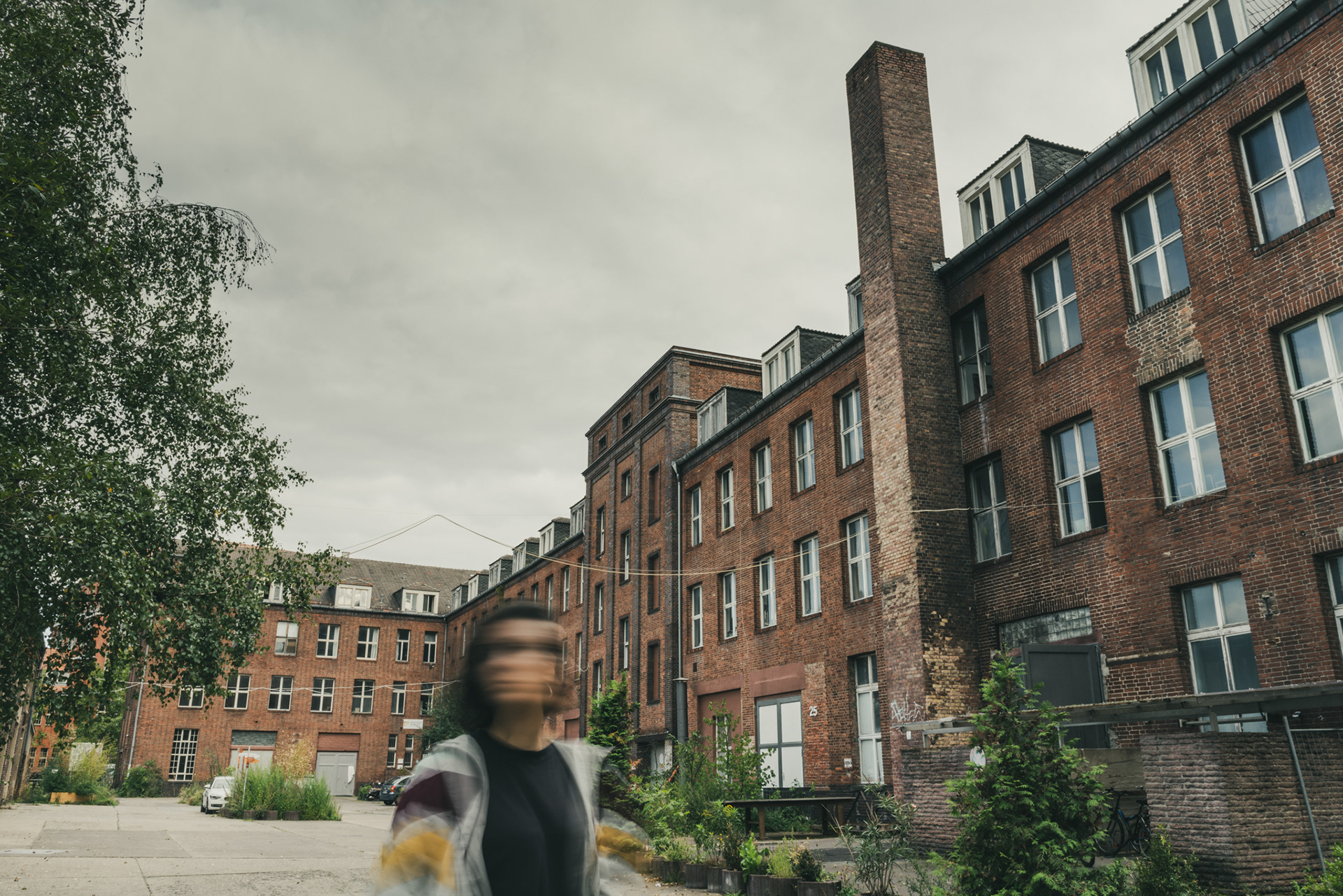 En:
The Studio Anait Sagoyan in Berlin with an area of 40 m², a ceiling height of 4 m, huge wooden windows to facilita
te daylight shooting is an immersion into a raw industrial atmosphere of genuine Berlin.
The studio is located in an old brick factory in B
erlin-Weissensee with a fascinating history: built in 1939 by the Raspe factories as a production facility, after the end of the Second World War, the building passed into the possession of Stasi. Today, the former factory and the area around it serve international culture: a town of artists, musicians and other creatives has lined up here.
De:
Das Studio Anait Sagoyan in Berlin mit einer Fläche von 40 Quadratmetern, vier Meter hohen Decken und großzügigen Fenstern kombiniert urbanes Industrie-Flair mit minimalistischem Interieur. Das Studio bietet einen komfortablen Raum für Foto- und Videoaufnahmen und ist besonders als Tageslichtlocation geeignet.
Das Fotostudio befindet sich in Berlin-Weissensee, im zweiten Stock einer alten Ziegelfabrik. Der Standort hat eine spannende Historie. 1939 von den Raspe-Werken als Produktionsstätte erbaut, nach dem Krieg kurzzeitige Kommandantur der Sowjetunion, danach eine Anlage der Staatssicherheit. Heute dient die ehemalige Fabrik und die Umgebung der internationalen Kultur. Auf dem Gelände entsteht eine Künstlerstadt für Kreative aus über 20 Ländern und fünf Kontinenten.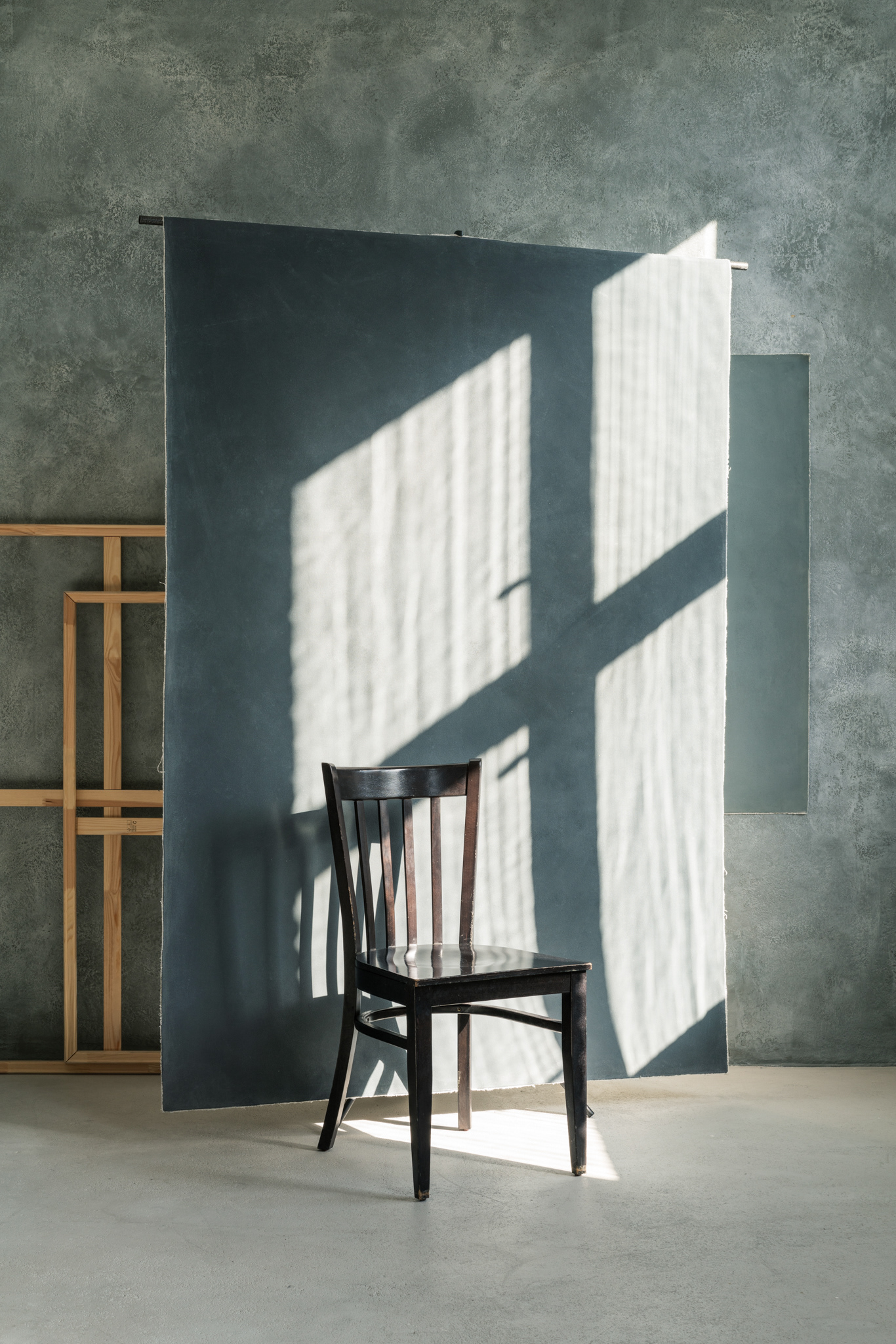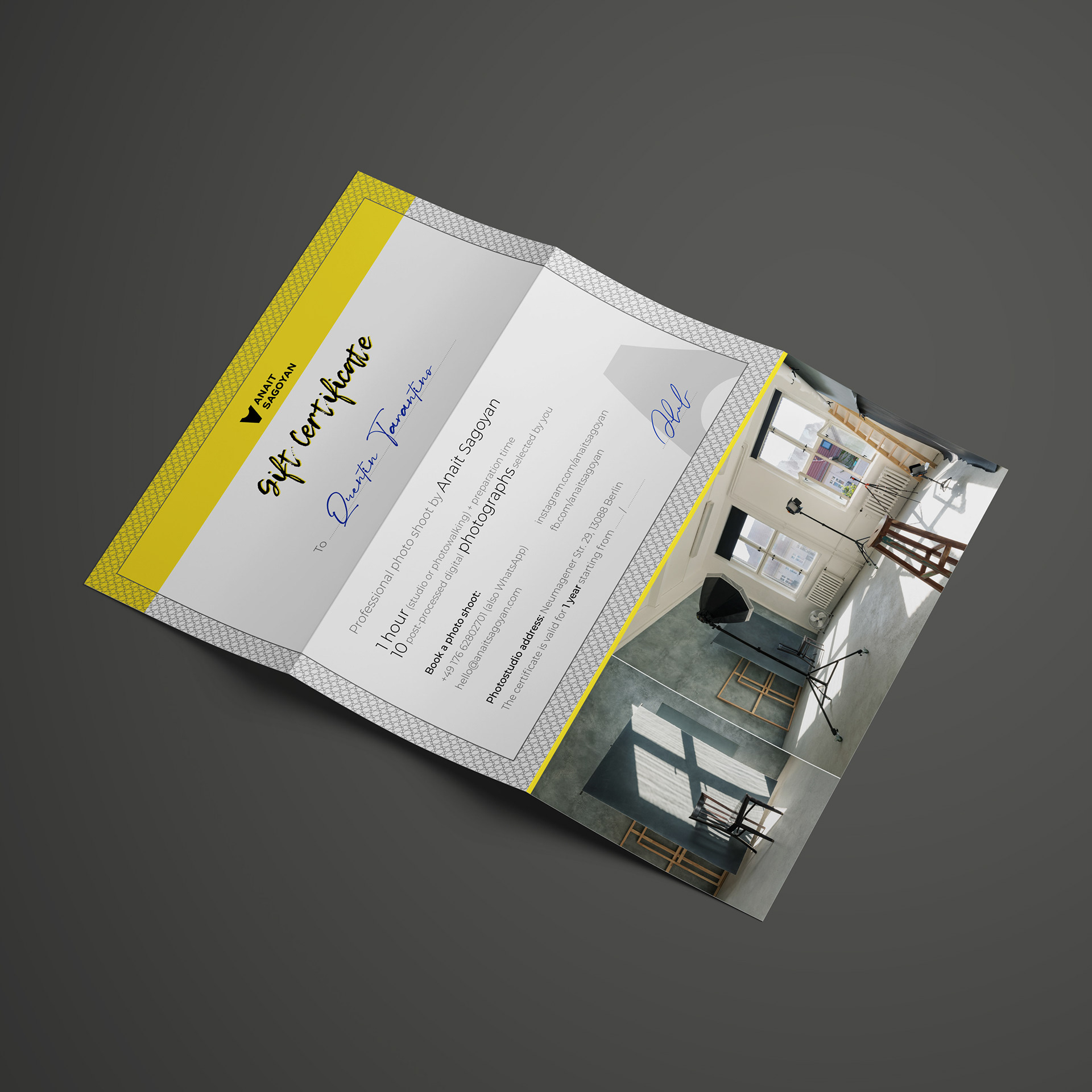 Photo shoot experience gift certificate worth €150

Geschenkgutschein für Fotoshooting-Erlebnis im Wert von 150€
En:
Present a photo shoot gift certificate to your friends and family. The certificates are valid for 1 year and can be used for any type of photo shoot. To order a gift certificate, feel free to contact me here:
The photo shoot gift certificate covers:
1 Hour
+ preparation time (studio or photowalking)
10
 post-processed digital photographs selected by you
I also offer bespoke gift certificates, so if what you are looking for is not included above, we can discuss the details.
De:
Präsentieren Sie Ihren Freunden und Ihrer Familie einen Fotoshooting-Geschenkgutschein. Die Zertifikate sind 1 Jahr gültig und können bei mir für jede Art von Fotografie verwendet werden. Um einen Geschenkgutschein zu bestellen, können Sie mich hier kontaktieren:
Der Fotogeschenkgutschein deckt:
1 Stunde
+ Vorbereitungszeit (Studio oder Photowalking)
10
von Ihnen ausgewählte nachbearbeitete digitale Fotos
Ich biete auch individuelle Geschenkgutscheine an. Wenn das, was Sie suchen, oben nicht enthalten ist, können wir die Details besprechen.